Want to experience the most haunted spooky Halloween Night & Ready for the perfect Trick or Treat?
Let your family excited for Halloween! Scream in fear with the spooky nights Halloween Projector. You will amaze friends, family and neighbors with these scary scenes.
The easy and perfect solution to decorate your home on this Halloween 2021!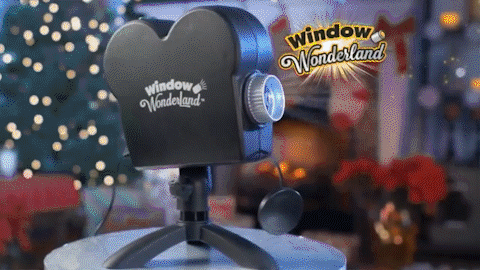 Using a projector, you can project horrible scenes on any surface indoors and outdoors. Can make these scenes look realistic and creepy.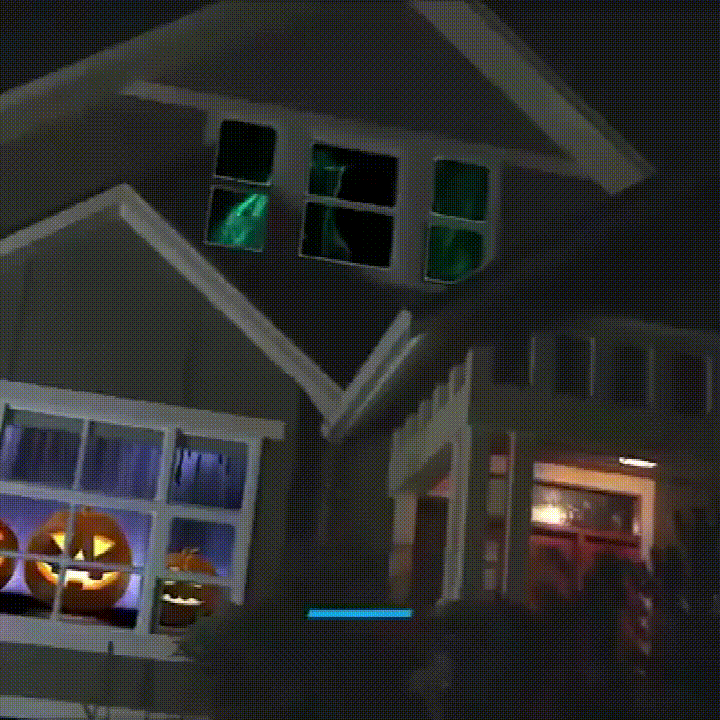 "You can also add other horror scenes of your choice into our Halloween Projector"
Lifelike : 

Bring horror into Halloween and make it a reality. The holographic projection has very realistic audio, which can be synchronized with the animation, bringing a more terrifying experience.

 
HALLOWEEN PROJECTOR decorations are perfect for 

Halloween decorating or Halloween parties

. There are many Movies to choose from

 including zombie invasion scenes, ghosts, phantasms

, scenes that make your pumpkins come to life, and many more.
HALLOWEEN PROJECTOR brings terror to Halloween and makes it real. The 

ghouls and ghosts that it creates are so real that you will swear you are really being haunted. These incredible Halloween holographic are going to scare trick or treat as well as your neighbors for years to come.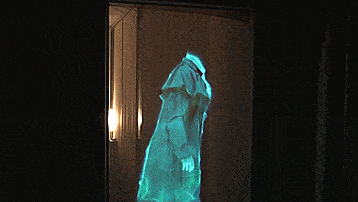 SIMPLE OPERATION : Install the included projection screen securely inside the selected window. Point and freeze the animation on the screen, adjust the focus of the lens, and start playing.

WIDELY USED :

 

One-button switch is easy to use, you can watch movies with just the push of a button, without complicated settings or installation.
KEY FEATURES :
Projects high-end optical projection screen videos to the included from within your home.

Display stunning holiday movies in your window!

It is the coolest and easiest way to decorate your home.

With a tripod, easy to use and set up.

A built-in audio jack gives you the option to connect external speakers to include sound with your videos.

Window Full-color movie projector plays movies in your windows.

Perfect for Christmas and Halloween decorations.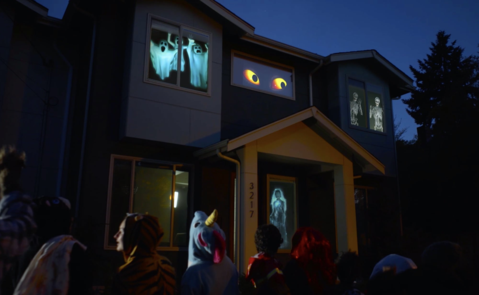 Projector screen:
Convenient to store and carry
Anti-crease and high absorbance material
Format and size:16:9 screen format, diagonal 120" offer 104" x 58" viewing area
PACKAGE INCLUDES :
1 x Halloween & Christmas Holographic Projector
1 x Tripod
1 x Projection Screen
1 x Charger (US/UK/AU/EU Plug type)
1 x Package Color Box
12 videos (6 Halloween & 6 Christmas) 
(UPDATE: Due to the huge increase in social media attention, our supply is going to run out very soon. Get yours while supplies last!)
NOT SOLD IN STORES - ONLINE EXCLUSIVE!
⭐️⭐️⭐️⭐️⭐️  (5/5 Rated)