This Angry Big Mouth Monster is a gospel for monster lovers. The details are realistic and bring surprises to horror fans.👾The angry big-mouth monster statue makes your garden or backyard full of magic and fun. This little guy looks scary and he mixes cute and evil intentions.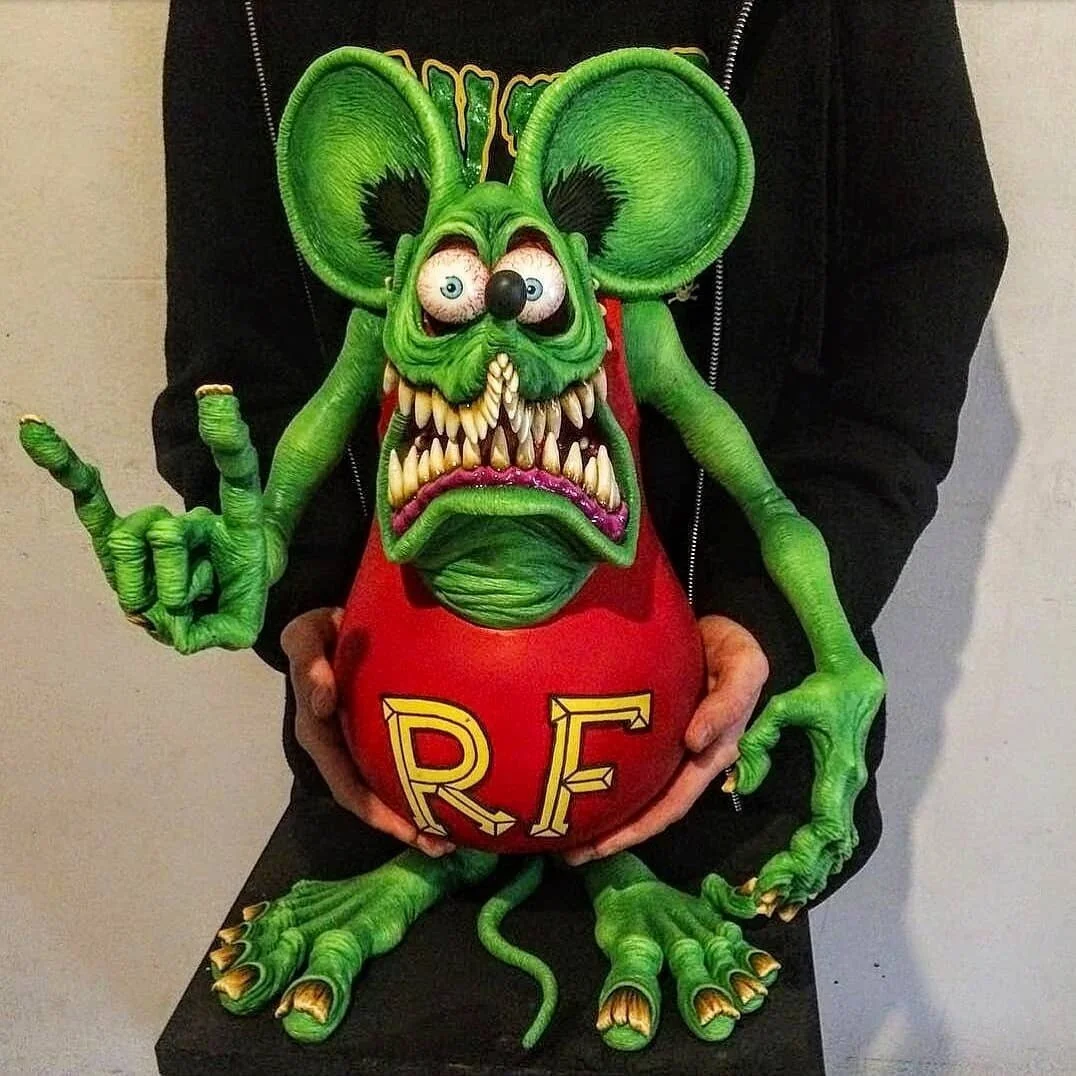 Features
Under the protection of these little monsters, no one dares to break into your lawn at night. These scary statues can be ordered as exclusive decorations for your garden.
It is very suitable for fairy gardens, miniature gardens, your home, office, and put it on the shelf next to you when you work.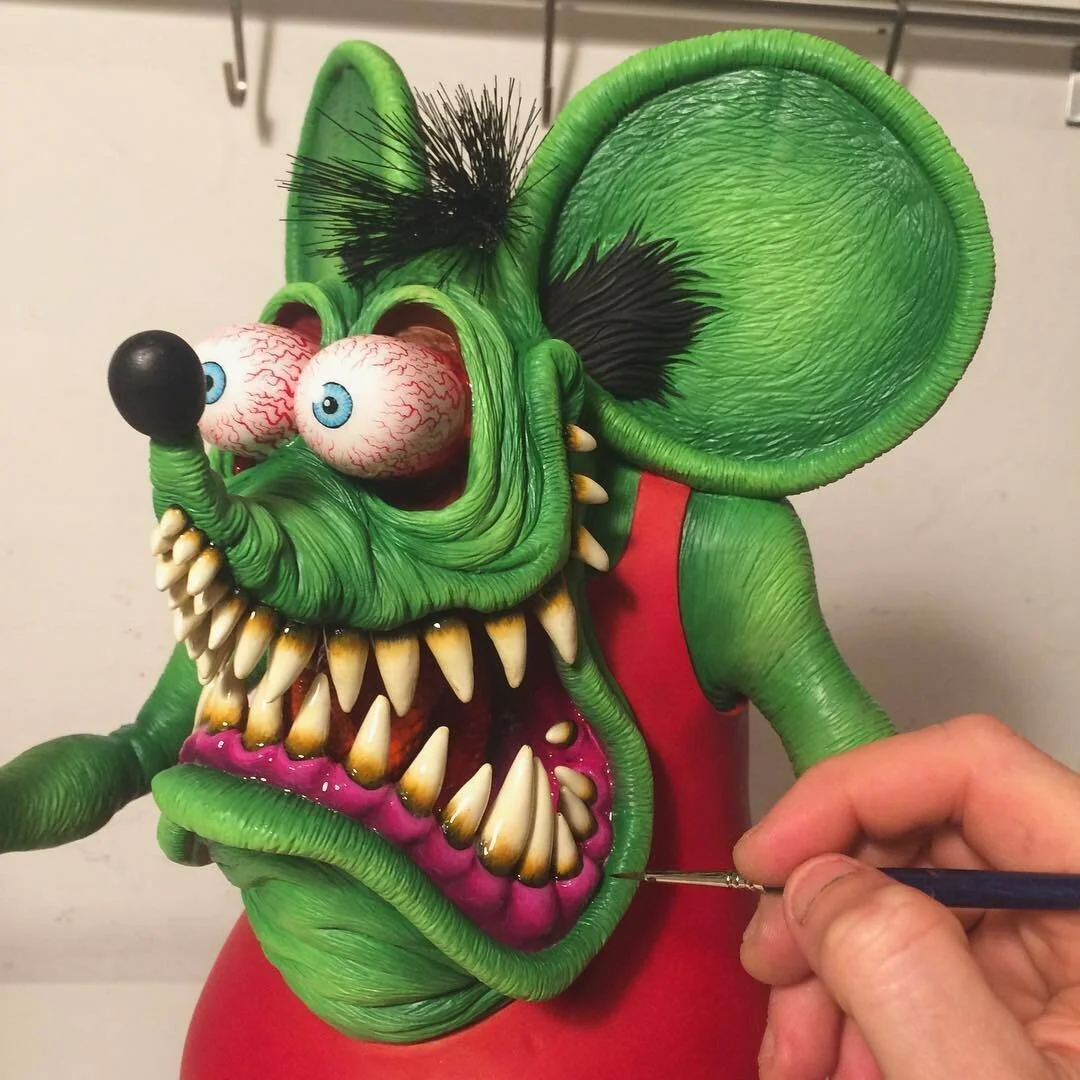 The scary shape features and vivid 3D visuals are very eye-catching. The raw material of this Rat Fink Mouse is high quality resin, which is harmless to babies. It is non-toxic, tasteless and can be used for a long time.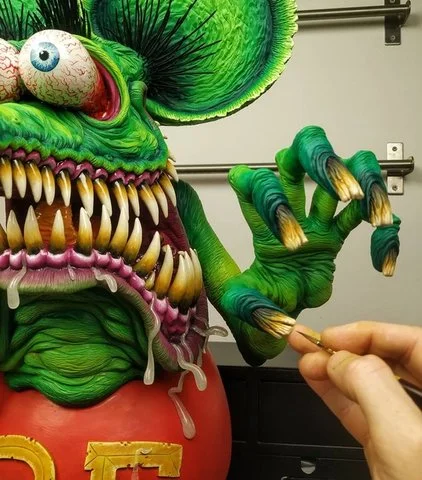 The Rat Fink Art depicts a green, depraved-looking mouse with bulging, bloodshot eyes, an oversized mouth with yellowed, narrow teeth, and a red T-shirt with yellow "R.F." on it. If you are a fan or your beloved one like to play Rat Fink , then this set of figures must be your best choice!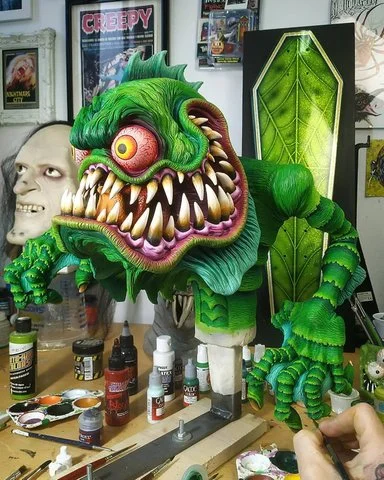 Specification
Material: Resin
Size: 13cm
Weight: 500g
Package includes
1*Mouse Fink Collection Model Toy*Base (car)