No More Restless Irritable Nights !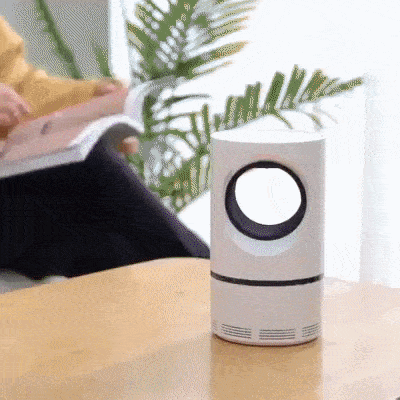 Our UV 
Mosquito Killer Trap
 lamp box is useful for every home & office at very affordable price.It provides you a mosquito-free zone.
The mosquito mesh box can stop mosquitos from escaping to kill them efficiently.
Simply plug in the Mosquito Killer Lamp into an electrical outlet.
Features 
Super safe, no radiations & no chemicals.
 Easy to open for easy cleaning.
This lamp box is water proof & rusting proof.
 Powered From Any USB Source.
Stunning Innovative Design
Concealed LED Lamp with Subtle Light Output
Silent 7-blade Vortex with High-Speed Rotation
Automated Swirl Flow
Funnel Shape With Anti-Escape Storage Container
Button Leather Belt for Hanging and Carrying.
Suitable for Safe Use With Pregnant Women and Infants.
Mimics humans & animals: Designed with 365 nm Light that attracts mosquitos. Irresistible to mosquitos, flies, moths, and more!
Silent deep frequency: Built with a silent 35dB frequency that further attracts mosquitos while being completely silent to humans and pets.


Product Specifications 

weight: 320g
Dimensions: 12*12*21.5cm
Power supply: USB
Package content:
1*Mosquito killer trap